Index

1. Human Civilization
2. Legiran Civilization
3. Thral Civilization
4. Lumaci Civilization
5. GFA Information
6. Bloodseekers Information
7. Planetary Information
8. Other Info
The Immortal




Posts

: 49


Join date

: 2009-12-08


Age

: 30


Location

: If you only could know, if only I could know...



1. Human Civilization
It is not in giving life but in risking life that man is raised above the animal; that is why superiority has been accorded in humanity not to the sex that brings forth but to that which kills.
-Simone de Beauvoir
Human Behavior:
A human is quick to adapt to any situation and are known for their desire to evolve the human species further. Their way of evolvement is quick, resourcefull and even agressive in most situations. A human is a pack animal, it need socialization and is often part of a big group.
Remarkable for their species is their way of thinking independendly while still being in a group. A human wil place himself and his ideals before him and then that of it's group. This way they will always evolve further.
The Human Hierachry is tricky, all think differently about this matter. However it is established that power is the one thing humanity listen too, however a strong leader, or council are very closeby Further is their no difference behavior in gender and both genders have equal rights.
Human Mating
Humanity sees no need for selective breeding, altough they are the most numerous species on their planet. There is no ritual involved before the Mating and they do this quite alot. Most of the time they mate as the humans say: "just for fun" without the desire to sire a child out of the process.
The mating in human culture is a private thing and it is usually intimate between the two lovers.
When the woman is pregnant it takes usually 40 weeks before the child is born, both parents usually raise the child into adulthood. The child and the parents usually remain close to eachother, even after the child reached adulthood and has a child of their own. Most human families have 1 to 3 childs.
Human History
Database error. Data not accesible till year 2056
After the year 2056 humanity made a rapid incline towards space travel. From those years on they developed a way to effectivly build space stations and spacships capable of fast interstellar travels, in 2067 the first offcial human colony was build on Mars and in the year 2085 not only was Mars inhabitble for humanity also 2 closeby planets where very close with obtaining a healthy biostructure. A year later Humanity invented a new ship drive capable of going into warp, and thus was declared by the USC (United Species Council) that humanity was ready for first contact with one of their USC species.
Matching the Human Behavior the most, the Thral were send for first contact and altough there where signs of hostile activity with humanity on these newfound "aliens" The first contact suceeded without incident and humanity was been given a seat within the USC
Human History After First contact
After the First Contact the Earth leaders put aside their differences and choose to lead their land under 1 enormous council. The upcoming years humanity was introduced with the other species of the USC and started working their role into the council. Thanks to the quick adaptive capabilities in humanity the council took posession of several new solar systems, making many planets inhabitable for living, Humanity received their share of worlds for their species to live on. In 2099 united Earth came with the Galactic Federation Alliance, they build the many space-stations for the training schools and it was they together with the Legira that established the first Galactic lawsystem.
It is understandable that to this day, most soldiers and generals in the GFA are human.
Last edited by Infenyte on Tue 12 Jan 2010 - 12:52; edited 5 times in total
The Immortal




Posts

: 49


Join date

: 2009-12-08


Age

: 30


Location

: If you only could know, if only I could know...



2. Legiran Civilization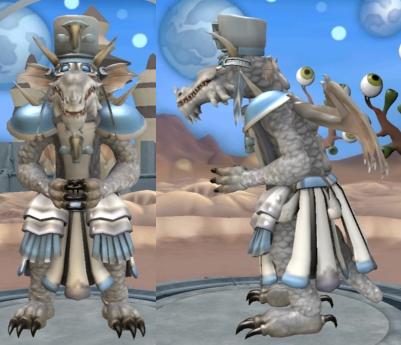 Always must we watch our brethren and ourselves from losing the peace from our mind . It has made us weary, tired and afraid. But we do so because we can look up at the sky and say: We are no longer animals anymore." -Makael Gervoll Iunti
Legiran Behavior
Legiran are very disciplined, having great care for all life around them and generally helpfull and caring and calm. Each Legira has a strong sense of serving their community and each line of work is equally respected. Infact there is no upper class in civilian life. Furthermore are the Legira firm believers of their gods. The Legira are pack-anials most of the time, living together in big cities with the lowest rates of crime and disorder from all the council races. Further are the Legira the most numersome of all the council races, providing nearly half of all the UFA starships, colonized more then two dozen planets and having state of the art equipment of all kinds. Needless to say is that the Legira are the most advanced race the council holds. Luckily for the council, a Legiran is peacefull and diplomatic by nature, avoiding violence whenever possible. The female have equal rights as the male counterparts and the lifespan of an Legira is between the 110 -150 years
Legiran Mating
Not all is well for the Legira however. From birth a Legira is showing his true colors. A ferocious animal with a very aggressive nature in such a degree it could even harm itself. A Legiran is born with a strong instinctal and primitive mind, and it takes alot of disipline and harsh punishments to get that out of the systems. Needless to say is raising a child one of the hardest parts a Legiran has to do. This process is so difficult that there are even special parts of cities (High walled) where Legiran with a child go live to raise their young wihtout fear of it hurting one of their friends or relatives. A Legira lays only one egg per birth, and a family usually consist of two or three childs. The time each child is born varies with atleast 15 years. As it takes this long for a child to lose it instinctal desires and become the Legira we know frm the behavior section. There is no ritual before the mating except for a small prayer to their gods asking that their child will listen to them because if it is still feral before the child reaches 16 years of age, the mind will no longer develop making it an highly aggresive animal for the rest of it's life. These Legira are either put out of their misery or send to a backwater planet with no technology or any races present, the latter happens the most.
Legiran History
Legiran history is one of many breaktroughs but cannot be traced further then the beginning of their "god" or Ay'se in Legiran tongue. In the religious text it is stated that Ay'se once tired of watching the world spin around orbit of Julis, the sun of the Legiran homesystem, decided to visit the :egiran homeplanet. Once there she encountered a Legiran, still in his primitive form, nothing but a beast. It roared at her and pounced her, slashing at her face time after time. This went on for hours until the Legiran grew tired and fell down, nearly letting it's rage kill it. Instead of showing hatred for the being for attacking it's creator she showed compassion. Realising that the beast had no control of his instincts. She touched his head and in that instant created a Legira with compassion and understanding of it's surroundings. It was thankfull to the goddess and pleaded for forgeviness for his actions wich she gave. She told him however it was up to him to change the ways of the Legiran race. It was up to him to change the lives of his fellow Legiran and so he did.
This was the first prophet; High Priest Makael Gervoll Iunti".
This sotry was passed down generations after generations. Religion took so much control that the Legrian civilisation saw to it that Religion would lead their planet. Legiran have no soldiers, they have warpriest. Priest trainend in the way of battle and calming oneself, for even if the Legiran managed to teach their children not to listen to their instincts, they are still there. In the heat of battle a Legiran can loose control and let it's Instincts take over, turning it into a one man killing machine of pure rage. War Priest are trainend to resist this, a hard and difficult process.
Legiran History after First Contact
After first contact was established with the Lumaci, the Legira bould up the council. Feeling that altough being heavily outnumbered both by numbers and technology, they had the right for a fair share of the galaxy. It was thanks to the Legiran technology that all the other races could develop so fast.
https://i.servimg.com/u/f11/13/41/00/35/legira10.jpg
https://i.servimg.com/u/f11/13/41/00/35/legira11.jpg
Last edited by Infenyte on Sun 17 Jan 2010 - 0:57; edited 3 times in total
The Immortal




Posts

: 49


Join date

: 2009-12-08


Age

: 30


Location

: If you only could know, if only I could know...



3. Thral Civilization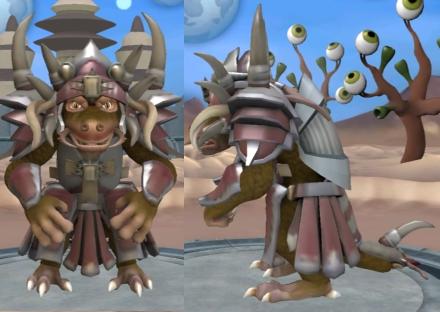 "It is Honor which drives a man to do great things. It is also honor which guides the man on the battlefield, and it is this honor which compells us all to fight and die like men!" -Ferok
Thral Behavior
Thral are violently natured and are quick to anger and attack. Their hieracrhy rest on power, the more power you got the bigger status you have. However the Thral do have nobility and leaders by birthright but mostly these have to prove their strength. For a Thral honor is everything, it leads and end their very lives. Thral honor differs slightly from human honor; They believe firmly that when a real fight to the death starts it has to end with death, and attacking and unarmed opponent isn't unhonorable. Lastly it isn't dishonorable to lose a fight, only when you haven't given it your all. The Thral do not have an offical lawsystem, if a criminal gets caught it is up to the victims to decide what happens, this often ends with lethality as all Thral are excellent fighters by nature. Their bones are three times as stronger then that of a human and have a thick nearly unpenetrable scaly skin. Furthermore does their society allow enslavement of their own kin and all Thral Children will receive strong militry training when they reach 10 years. They are without a doubt bred to fight. The average life-span of a Thral is 50 to 60 years
Thral Mating
A Thral female isn't allowed to do any work, perform in labory tasks or any diplomatic work. However to think that the Thral species revolve around the males is sadly mkistaken. It are actually the females who are the real masters not the males. It is true that females don't have horns sticking out of their hides but they are twice as tall as the average Thral male. A Thral female has a very short fuse and it is her that decides who she mates with. All Thrall females goes in heat and dyuuring that moment instincts take control and they become almost mindless beasts. They are so ferocious in this state that males even flee away from them. There is no ritual invovled in mating, the female Thral decide whom is going to be her mate(s). Thrall hieracry has no law concering the maximum number of mates a female can have, two different females can even share the same mate.
A Thral female remains pregnant for about 15 a 20 weeks wherupon she will lay between 3 to 7 eggs Making them rapid breeders. What is strange is there is no size limit in how big a Thral becomes. They can be nearly 20 feet tall altough that is rare. another odd thing to happen is the bigger they are, the dumber they get. It is also possible for a Thral cub not to grow at all. Remaining the same height as they where born, however those of small stature have far more supiorior brainactivity then those who are bigger. The saying the bigger they are, the dumber they get applies definitly on the Thrall.
Thral History
Over the course of history many reports of battles and full scale wars are written. They even had 6 world wars. Close history however states that the Thral steadily became more sophisticated, altough fighting is still the number 1 thing to do for a Thral, they do have established art, culture and fashion. Further have the Leading tribes established a good ruling system and it seems that the Thral civilization has been thriving. Thral live clustered lives in huge cities, having small four by four huts which can better be called tents. It is often they relocate their huts somehwere else, mainly to move away from hotspots for fighting. Let's face it, nobody likes his living place trashed by a big band of merry brawlers. an open spot in the city usually means fighting happens all the time there.
Thral History after First Contact
https://i.servimg.com/u/f11/13/41/00/35/thral_10.jpg
https://i.servimg.com/u/f11/13/41/00/35/thral_11.jpg
Last edited by Infenyte on Tue 12 Jan 2010 - 22:21; edited 3 times in total
The Immortal




Posts

: 49


Join date

: 2009-12-08


Age

: 30


Location

: If you only could know, if only I could know...



4. Lumaci civilization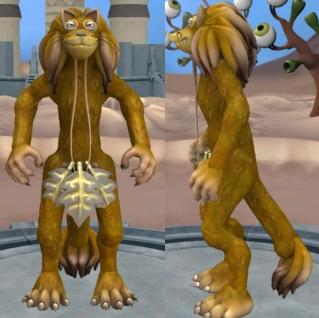 "History? Who needs history when we got ourselves a future to build?" -Admiral I'Kentos urgensill
Lumaci Behavior
The Lumaci share a tribal behavior. Their family remains close to one another and will help eachother out when in need. All Lumaci are born with a high form of curiosity and have a short attention span. Their brain is capable of processing much data at the same time making them ideal for multitasking. The Lumaci are a peacefull race, using bartering and Diplomacy to get what they want, seldom will they resort to violence. Nearly all Lumaci will go trough a trial of adulthood when reaching the age of 20, called: "The Rite of Passage". Infact having completed this Rite is a prequisite for becoming a soldier. Lastly the Lumaci take great pride in bartering and bartering is used for almost anything, they barter with money, objects, people and even their daughters and sons in marriage. The average Lumaci lifespan is between 70 and 80 years.
Lumaci Mating
Lumaci have a ritual prior before the mating. They venture out finding an object that their mate desires and use barter to obtain it. This is a gift and on return they exchange the gifts. Usually these gifts are small in the form of pretty stones or jewelery, but some Lumaci can be pretty demanding of their mate. This ritual is tightly interpreted in their cvivilization and it is very rare for it not to be done. A Lumaci is in labor for 30 weeks and then gives birth to two childs, usually it is a male and female, but it can vary. After birth the female is incabable of getting any more children. The entire family of the Lumaci pair will aid in nurturing and raising the young welps into adulthood.
Lumaci History
Lumaci do not think highly of past events, frankly they rarily record anything unless the deeds must be so great that they have to be aknowledged. Because of this large parts of history are unknown. The Lumaci do not care about it however. A few ritual have fought trough the tides of time. One of them is to put the letter I infront of the surname, like I'Rottan, I'Yengal or using an earthname, I'Steve. This is a form of wishing the person good luck in life. It is even considered rude not the add an I to someone's first name. The second ritual is the "Rite of Passage" A ritual for a child to reach adulthood.
In this ritual the Lumaci welp must set out into the open and fight a Urgon, a vicious animal wich reacts violently towards any specie, inlcuding the Lumaci. Altough being vicious, a Urgon rarily causes any lethal damage and they have a high breeding rate, making them a neverendering supply for the trial. Once killed the Lumaci then has to remove the Urgon's skull and take it back to the city whereupon the Rite of Passage is complete and the Lumaci has reached adulthood.
The Lumaci usually wear this skull on their head, but some just keep it near them. Altough the welp has to fight and kill a Urgon, the ritual is to these days closly monitored. It is highly unusual for a Lumaci welp to lose his life in the Rite of Passage.
Lumaci History After First contact
The Lumaci where the first new race to be added to the council, which was made up by the Legira. It where the Legira who made first contact with the Lumaci and this process went peacefull. Soon the Lumaci had the right to add their own spokepersons in the Council. After First Contact the Lumaci put up planetary trading routes, aided the Legira to create a new device which allowed the user to spend the new galactic currency (Called credits) all over the galaxy. Later after the Thral were discovered the Lumaci made First contact with them. This however resulted in a war between the Lumaci and the Thral wich lasted for 24 years before the Legira made an end to it by forcing the Thral into submission. To this day relations between the Thral and Lumaci aren't considered good-mannered.
https://i.servimg.com/u/f11/13/41/00/35/lumaci10.jpg
https://i.servimg.com/u/f11/13/41/00/35/lumaci11.jpg
Last edited by Infenyte on Thu 14 Jan 2010 - 14:08; edited 9 times in total
The Immortal




Posts

: 49


Join date

: 2009-12-08


Age

: 30


Location

: If you only could know, if only I could know...



5. USC/ GFA Information
Galactic Federation Alliances or GFA for short is responsible for all the council species safety and report only to the United Species Council or USC for short.
Like this only standing in a ---- line"It is our duty to see the Colonisation at its topmost prosperity. It is the job of the planetary Councils to look after it's people." - High Councillor Eldiri
United Species Council
It Is the job of the USC to make sure relations between the council races go smoothly, have the say which race is allowed to mine the recources on planets and add or in some cases remove rules on the Galactic Lawbook. This all is done in Diplomatic Reasoning.
Each Council Race has three appointed spokepersons which speak for the entire Race, mostly these are the leaders of the three most prominent planets, altough there is a rule that the leader of those three must come from that species home-planet.
Currently the council hold 12 offical members, however there is usually more councils behind each Spokeperson having members of 1000 or more, however it is the Call of the USC what will happen in the Galaxy.
"We are the USC's first, second and last line of defence...And with a very good reason men!"- Captain Gregory Theodore Winter
Galactic Federation Alliances
It is the job of the GFA to maintain the law in the entire Galaxy and protect the council species from any outside harm. Only the GFA is allowed to have warships making them the idealistic Galactic army. Altough it is the job of the planets authorities to handle rules and regulations the GFA wil help them whenever there is need for aid. Over the course of years The GFA is mostly send after Raiders who pry on underpopluated starsystems or transport spaceships. Further does the GFA patrol the Galaxy borders and traderoutes, pursue dangerous criminals who fled the planet and keep a close eye to weapon developments.
A new task of the GFA is to pursue and kill all bloodseekers located troughout the Galaxy.
Last edited by Infenyte on Thu 14 Jan 2010 - 12:53; edited 1 time in total
The Immortal




Posts

: 49


Join date

: 2009-12-08


Age

: 30


Location

: If you only could know, if only I could know...



5. Bloodseeker Information

The first discovery of Bloodseekers we're 5 years ago, since then it is a galaxy wide threat.
Bloodseekers are not a new hostile species, it are infact councilspecies turnend rogue.

A bloodseeker is as the name implies higly aggressive towards everyone and everything, to call them mindless beast however is wrong. A Bloodseeker still retains his knowledge, skill and memory and is definitly capable of toughts. These thoughts however are nowhere civil, as they seek to mutilate, torture and suffer those who are not Bloodseekers, killing them in the end.

How someone becomes a Bloodseeker is unknown. Bloodseekers never surrender, they fight till they die and it seems that they are imunne to virtually every calming drugs and anesthetics or poison possible. Lastly if they do get captured they hold their breath till they die.
It is thus impossible to deduct the origin of this disease, is this a virus or an weapon, or is it an brain affliction, the scientist do not know. Needless to say is that this disease is higly dangerous.

By nature the bloodseekers seek eachother out. relocating to low populated planets ammasing their numbers till they go into hundreds even thousands. Then they start attacking the planet they are on. Killing every creature they come across...those captured are torured till death.

The GFA is responsible for fighting the Bloodseekers, it is top priority to exterminate every bloodseeker they come across. Three years ago a large force of bloodseekers, whom were hiding in the Lumaci capital world, had amassed numbers in ten thousands and had attacked. The GFA had managed to kill them all but the civilian and GFA casualities where almost in the miljons. Since then the policy Kill, not let live is active.

As stated before Bloodseekers retain their mind, be it destructive. They will use a weapon they are fimilair with, most of them use blunt or sharp objects, others use guns, however the soldiers of the GFA or safekeeping the planets also can come to be infected. Those Bloodseekers are a force to be reckonend with.

Altough the tactics of a Bloodseeker are mostly to raid and kill anything in their path, there are a few occasions where the Bloodseekers used different, more advanced tactics and strategies.
Last edited by Infenyte on Wed 20 Jan 2010 - 17:10; edited 2 times in total
The Immortal




Posts

: 49


Join date

: 2009-12-08


Age

: 30


Location

: If you only could know, if only I could know...



6. Planetary Information

Note: This section will be editted each time the RP arrives on a new planet.



Lundriv
Lundriv is the homeplanet where the Legira originated from.

I'Luma
I'Luma or Luma in non-Lumaci tongue is the homeplanet of the Lumaci

Grawl
Grawl is the Thral homeplanet
Last edited by Infenyte on Wed 20 Jan 2010 - 19:36; edited 1 time in total
The Immortal




Posts

: 49


Join date

: 2009-12-08


Age

: 30


Location

: If you only could know, if only I could know...



7. Other Info

Elgar- V5

The Elgar-V5 is the standard military issue Machine gun, altough you cannot call it a machine gun technically. Thanks to Lumaci and human weapon technology a new weapon was born. The Elgar-V1, a rifle capable of building and firing a highly compressed form of electricity at the target the shape of a large bullet. These "slugs" (Used in militairy term) go 2 times faster then a bullet and look like blue lights being fired. Over the years the rifle was improved till the latest model, V5.

This rifle is able to either fire a long volley of low- powered slugs, or fire singulair high powered shots. The latter are mostly use against vehicals and opponents with powered shields.
There is however a small problem with the Elgar. If used too long the rifle can overheat itself rendering it useless, it is still imposible to solve the overheating problem with high powered slugs, making it unable to fire those in a succesive volley. 3 seconds must be spend to cool the rifle of after a high powered shot before one can be fired again. The GFA makes sure to train their recruits in how to keep the rifle form overheating.

Shields

shields are designend to absorb the Slugs fired from the Elgar and similair electricity weapons. They come in two variants: Huge, used for space ships and vehicles. and small for personal use.
Each GFA unit posseses such a shield, altough incapable of absorbing melee and older fashionend weapons, it is capable of absorbing a few rounds of electricity before losing functions.
The Immortal




Posts

: 49


Join date

: 2009-12-08


Age

: 30


Location

: If you only could know, if only I could know...





Similar topics
---
Permissions in this forum:
You
cannot
reply to topics in this forum